Stuff to do near the wedding
Assuming you'll be in California for the rest of the week after our wedding ends on Tuesday, what should you do next?
Yosemite is in Northern California, about four hours drive east of San Francisco. This page concentrates on things to do in Northern California only i.e. within a few hours drive of Yosemite.
(Southern California also has lots to do, but as it's at least a six hour drive away, we've placed that list on the next page instead)
In Yosemite itself
---
Staying on for a few days in Yosemite is definitely worth it if you don't have small children:
Walking hikes are the best way to properly appreciate the scenery. Here is a list of walks varying between an hour long of very easy, up to eight hours of an average 15% gradient for which you'll need to be fit.
For those less fit or with small children, renting a bike is an idea. Here is a map of biking trails all of which are paved and nearly flat.
Yosemite is world famous for rock climbing, and if you're the kind of person who likes a very challenging sheer face rock climb then you've probably already booked flights and RSVPed! Most people will take two days to climb El Capitan (requiring you to sleep the night half way up!), some extremely fit people can do the whole thing in a day. Here is more information if this is your thing.
The High Sierra will probably be closed by end of October due to snow, but if you are lucky there is a wealth of more stuff to see and do high up the mountains. Please do rent snow chains for your car if you intend on visiting the High Country!
San Francisco/San Jose
---
Alcatraz, the Golden Gate bridge, Cable Cars, and Lombard Steet are all iconic and world famous.
Pier 39 and Fisherman's Wharf may not be as famous as Santa Monica's pier, but they are world class.
There is a wealth of child friendly theme parks not Disney related: Six Flags Animal Discovery Kingdom, Children's Fairyland, Pixieland Amusement Park, Sonama TrainTown Railroad. It's fairly likely we'll be visiting one or more of these ourselves given our two little ones.
Vineyards
---
Did you know that the Californian vineyards are the second most visited tourist attraction in California? Only Disneyland gets more visitors! Northern California has the best and most famous wineries, everyone will recognise the Napa Valley just north of San Francisco, some may have heard of Sonama just next door as well.
The most famous, and by far the easiest, way of doing the Napa Valley wineries is via the Wine train which is not cheap, but also means you don't need to think about driving, plus they feed you gourmet food on the train.
If you'd like wineries further off the beaten trail (and with much cheaper wine), Mendocino further north of San Francisco is probably where those in the know would go.
Rest of Northern California
---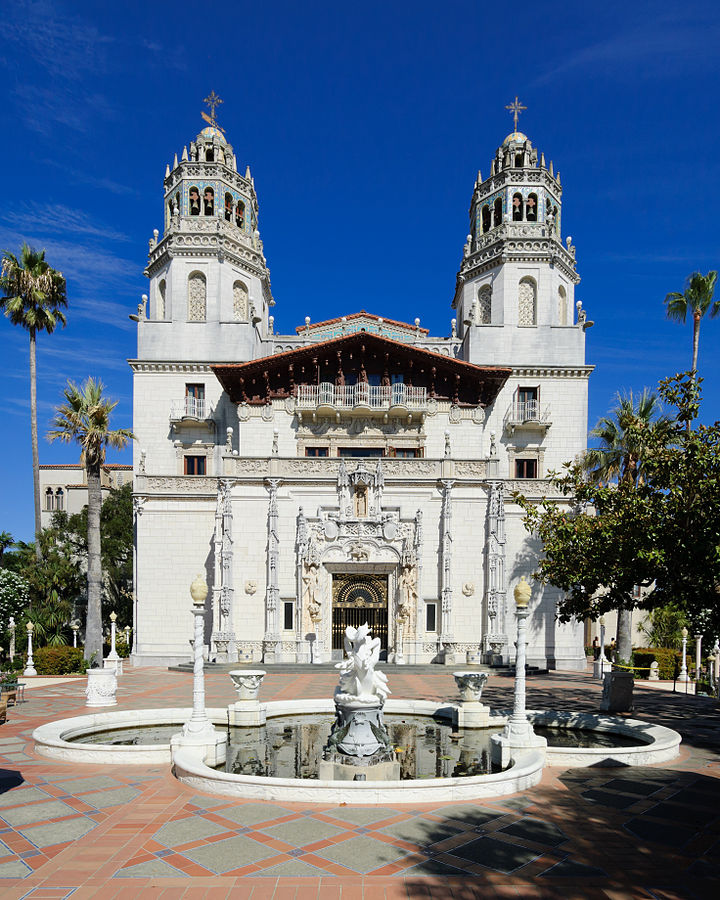 The Monterey Bay Aquarium is an hour or so south of San Francisco, and is world famous.
Sacramento to the north is one of the world's top places to visit for railway buffs.
Hearst Castle is a few hours drive south, but worth it! It is the over-the-top kind of place an eccentric American billionaire would (and did) build, complete with wandering zoo animals, dozens of individually decorated rooms in a chaotic style made up of European antiquities brought in and rebuilt, and over 60,000 square feet of living space in the main castle (plus a further 30,000 square feet in adjacent buildings). If it sounds familiar, it's because of Xanadu from Citizen Kane the movie, which was about Randolf William Hearst, the castle's builder.